Read Time:
13 Minute, 7 Second
Celebrity Cruises is Royal Caribbean's sister brand that provides a slightly more upscale, refined experience onboard. The premium cruise line's fleet of 15 ships sail around the world, from the Galapagos to the Caribbean.
Originally formed in 1988 by the Chandris Group in Greece, Celebrity Cruises was acquired by Royal Caribbean Group in 1997. The cruise line remains part of the company today, and even provides a coveted status match with Royal Caribbean's Crown & Anchor Society.
Unlike Royal Caribbean, which focuses heavily on family-friendly experiences, Celebrity cruises provide an adult-focused environment, although kids are still allowed onboard. With elegant dining options, unique hangout spaces, and diverse cabin categories, cruising on Celebrity makes an excellent vacation for any cruiser.
In this guide, we'll take a look at everything you need to know about cruising with Celebrity, from picking a ship to knowing what's included and which destinations you can visit around the world.
Let's jump in!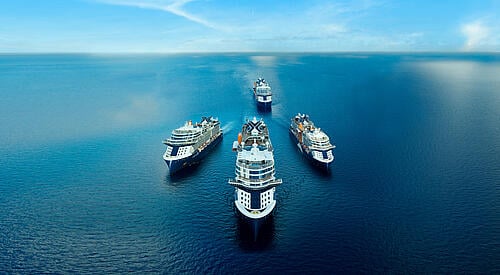 Celebrity Cruises has a fleet of 15 ships, with 12 traditional cruise ships and 3 expedition vessels. These ships belong to four separate ship classes.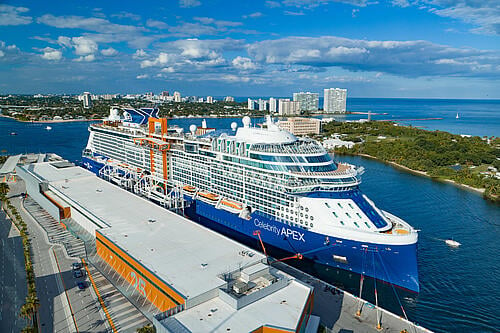 Celebrity's Edge Class cruise ships are what the cruise line is most famous for today. These massive ships are the biggest in Celebrity's fleet at 130-140,000 gross tons and with a capacity of 3,000-3,200 passengers.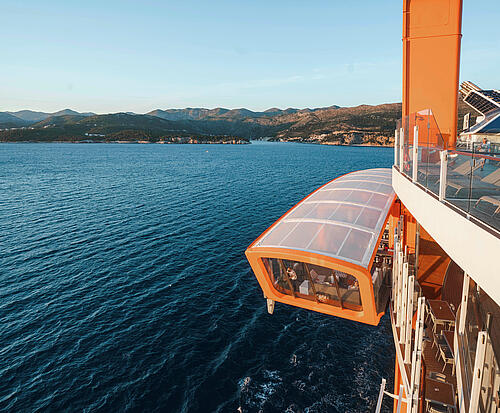 Edge Class ships are known for their sleek, modern designs. The Magic Carpet—a multipurpose deck raised and lowered off the side of the ship—is just one of the record-breaking features found in the Edge Class.
Passengers also love Eden, a lounge spanning three decks that doubles as a restaurant and entertainment venue.
There are three ships in the Edge Class
:
Two additional Edge Class ships are planned for Celebrity. The Celebrity Ascent will launch in late 2023 and a fifth Edge Class ship (currently unnamed) is set to launch in 2025.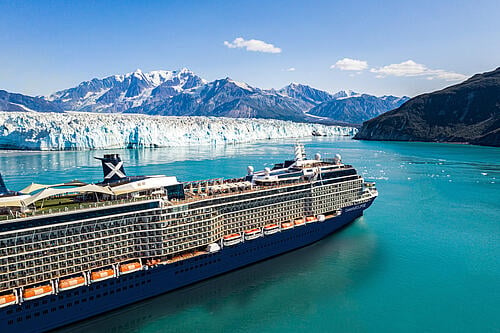 With a capacity of 2,850 passengers and gross tonnage of 122,000, Celebrity's Solstice Class was a game changer for the cruise line when the first ship launched in 2008.
The ships are most known for The Lawn Club, a half acre grass lawn at sea. On this green outdoor patio, guests can enjoy live music, lawn games like bocce and croquet, and outdoor restaurant and lounge spaces.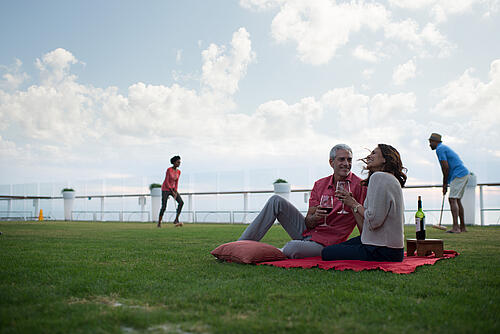 Other features on Solstice Class ships include a glassblowing workshop, indoor pool, and larger staterooms (with more balconies) compared to Celebrity's Millennium Class.
There are five ships in the Solstice Class
: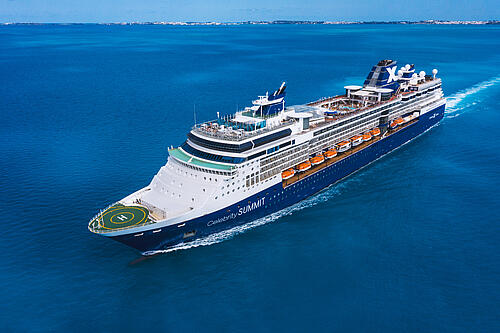 Millennium Class ships are the smallest of Celebrity's traditional cruise ships, at around 90,000 gross tons and with a capacity of around 2,170 passengers.
Although Millennium Class ships are over 20 years old, they have received refurbishments in recent years, adding new venues and updates to the ships. Celebrity Millennium, for example, received an upgrade in 2019 to revitalize staterooms, update decor and furnishings, and add new lounges.
Millennium Class ships sail around the world, from the Caribbean to Alaska, Europe, Antarctica, and beyond.
There are four ships in the Millennium Class
:
Celebrity Cruises also has expedition vessels which sail throughout the Galapagos Islands. These ships all serve a similar purpose, but they are not technically a "class" of ships as the amenities, layout, and passenger capacity varies from ship to ship.
Expedition ships are small, with space for only 16-100 guests on each vessel. Given their exotic itineraries and intimate size, cruises on Celebrity's expedition ships are vastly different from the ships fitting 3,000 passengers.
Celebrity has three expedition vessels
: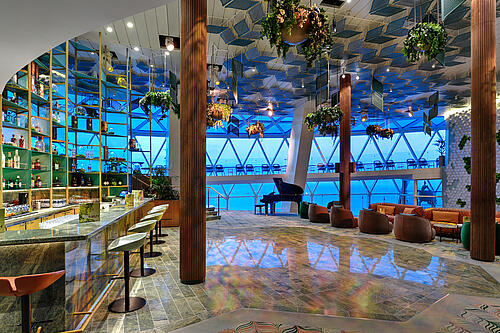 There are two ways to book a Celebrity cruise: with the All Included program or with a Cruise-Only rate.
The cruise line launched their All Included pricing program in 2020, which aims to provide a more all-inclusive cruise experience on their ships. This program applies to bookings on all cruises with the exception of Galapagos itineraries.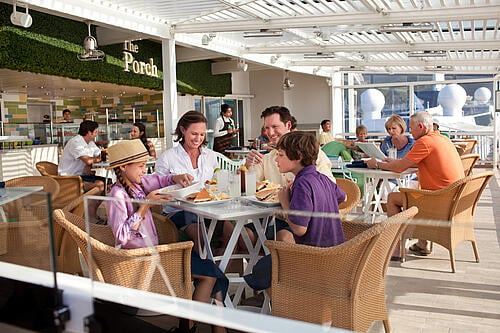 The All Included program includes the Classic Drink Package, basic wi-fi, and gratuities in the base cruise fare. The Classic Drink Package provides cocktails, wines by the glass, liqueurs, beers, spirits, frozen drinks, sodas, specialty coffees, juice, and bottled water at no extra cost.
If you aren't interested in the All Included program, you can choose to book a Cruise-Only rate. This rate includes accommodation, dining, entertainment, and onboard activities, but does not include drinks, wi-fi, and gratuities.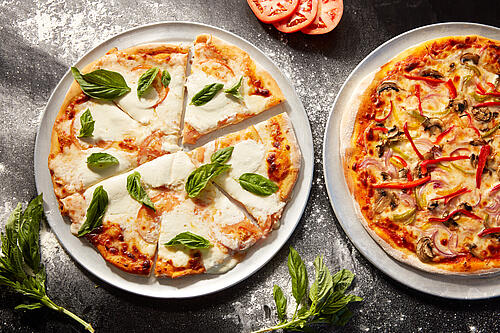 The majority of food on a Celebrity cruise is included in your cruise fare with the exception of specialty restaurants. Like a Royal Caribbean cruise, you can choose to dine only at complimentary venues, spending nothing extra on food once onboard.
Dining venues vary by ship, but each ship has an Oceanview Cafe buffet, poolside dining venue, and main dining room.
Edge Class ships have four separate main dining rooms, each with their own unique style and offerings. Normandie offers French cuisine, Cyprus for Mediterranean, and Cosmopolitan features American cuisine.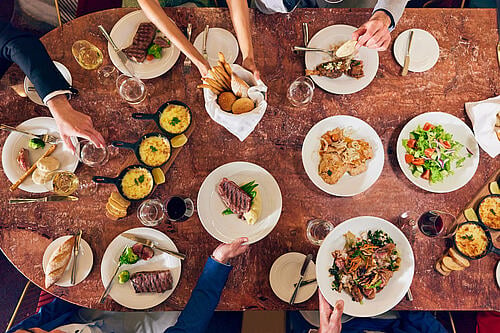 The fourth restaurant, the Main Restaurant, creates dishes made from a combination of flavors from around the world.
Outside of food, drinks, wifi, and gratuities, there's a lot more included in a Celebrity cruise fare: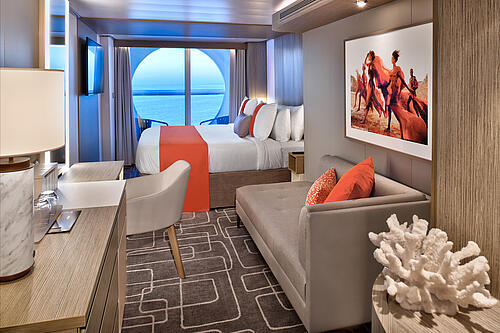 Like all cruise ships, Celebrity cruise ships feature a variety of cabin categories, from budget-friendly inside cabins to extravagant suites. The cruise line's expedition vessels offer more limited cabin categories due to their small size, so we will first focus on Edge, Solstice, and Millennium Class ships.
Nearly all cabins will include the following features and amenities:
The majority of cabins are designed for double capacity, and solo travelers will incur a single supplement fee. Connecting cabins, accessible rooms, and staterooms with occupancy for up to four people are found across the fleet as well.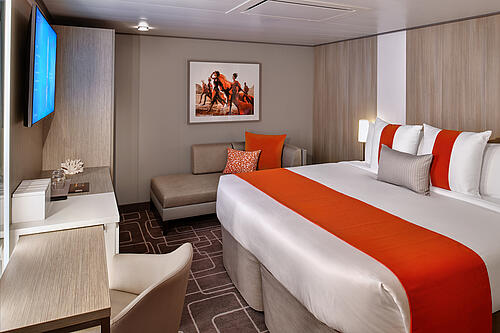 Inside cabins
do not feature a window, balcony, or view of the outdoors, and are the cheapest cabin option available on Celebrity. They make a great option for budget travelers or those who would prefer to save money for other purchases like shore excursions, drink packages, and spa treatments.
Ocean view cabins
have a porthole to the outdoors, which provides natural light to the stateroom. They do not provide a private balcony, but are a nice middle ground between an inside and balcony cabin.
Veranda
is Celebrity's name for balcony cabins. As the name implies, veranda cabins feature a private, outdoor balcony, and are among the most popular cabins on Celebrity cruise ships. There are several types of balcony cabins available, from smaller basic balcony cabins to Sunset Verandas, which feature views of the ship's aft.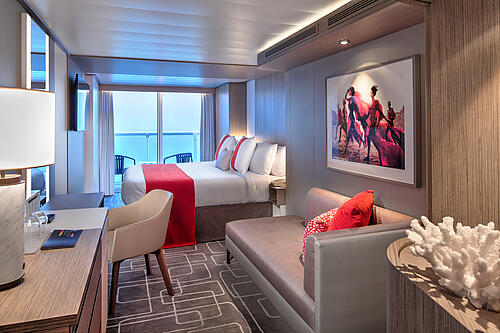 Infinite veranda cabins
are also available. Unlike a traditional balcony cabin, infinite verandas feature a window that can be raised and lowered, converting indoor space into an outdoor balcony. These cabins are only available on Edge Class cruise ships.
Suites
on Celebrity cruise ships offer the most luxurious accommodations the cruise line has to offer. There are 10 distinct types of suites available to book, from a 1-bedroom Sky Suite to the panoramic Iconic Suite, the largest in Celebrity's fleet.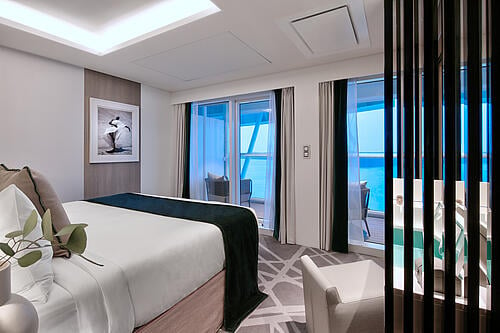 Beyond a bigger, more opulent stateroom, the suite experience on Celebrity—known as The Retreat— provides unparalleled benefits.
Retreat guests have access to Luminae, a suites-only restaurant included in the cruise fare. In addition, guests staying in suites on most ships can access The Retreat Sundeck and The Retreat Lounge, two exclusive spaces only for Retreat guests.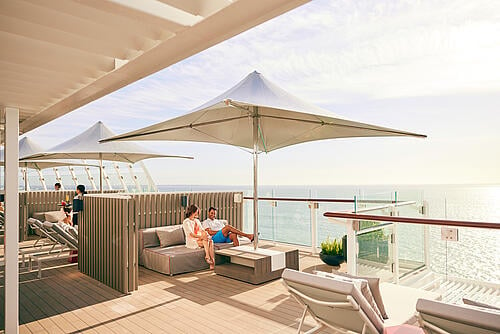 Also included in the suite experience is concierge service, premium drinks, complimentary wi-fi, gratuities, and onboard credit.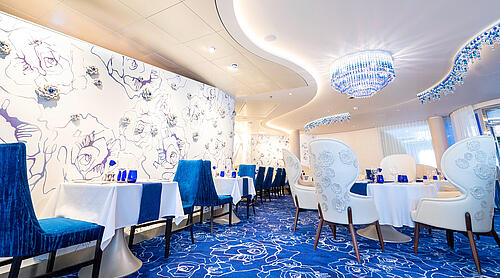 Celebrity also offers Concierge Class and Aqua Class, which provide added benefits and amenities to veranda cabins.
Concierge Class includes a dedicated concierge, priority embarkation and disembarkation, exclusive lunch, priority dining times, and sparkling wine and snacks upon request.
Aqua Class offers a wellness experience, with access to the health-focused Blu restaurant, a spa concierge, thermal suite access, fitness pass, preferential rates on spa packages, and bottled water included in the cruise fare.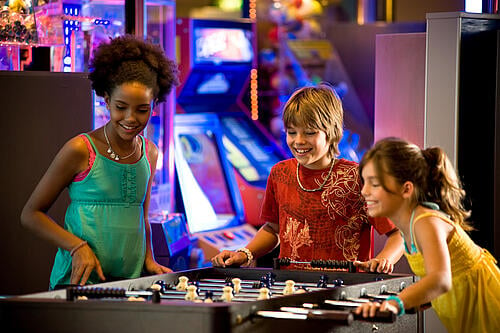 Celebrity's brand may not be as family-focused as Royal Caribbean, but that doesn't mean the ships aren't kid-friendly. Sure, you won't find waterslides, bumper cars, and surfing simulators onboard, but kids are welcomed on every Celebrity cruise ship.
Camp at Sea is Celebrity's complimentary kids programming for ages 3-12. It focuses on age-appropriate, fun activities for kids, including arts and crafts, sports, and treasure hunts.
Camp at Sea is broken into the following age groups:
Teens aged 13-17 can participate in Celebrity's Teen Club, where they can enjoy teen-only parties, sports competitions, silent discos, video game tournaments, and much more. The teen space follows a "come as you wish" structure, where teens are welcome to enter and exit the Teen Club as they wish with their new friends.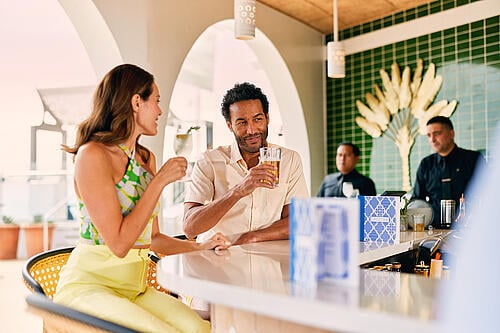 Despite offering a more adults-oriented atmosphere compared to Royal Caribbean cruise ships, Celebrity cruises are still reasonably priced. It's common to find a weeklong Caribbean cruise for around $700-1000 per person before taxes and fees.
A 7-night cruise on one of Celebrity's new Edge Class ships may cost between $1,250 and $2,500 per person in a balcony room. The cost can vary greatly depending on the time of year you sail, destination, cabin choice, and whether or not you select Celebrity's All Included option.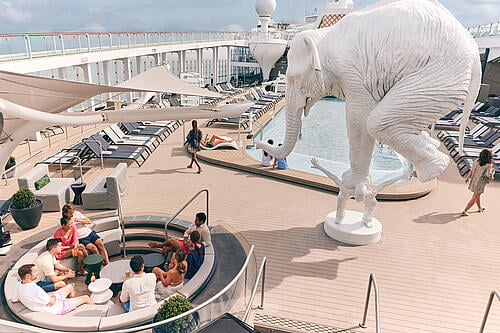 Cruise prices are lower during the off-season, which varies by destination. Hurricane season in the Caribbean and shoulder season in Alaska and Europe, for example, will see lower prices than the peak summer months or during the holiday season.
Of course, booking early is an easy way to ensure you find a great cruise fare, but don't forget to check for last-minute deals if your travel schedule is flexible.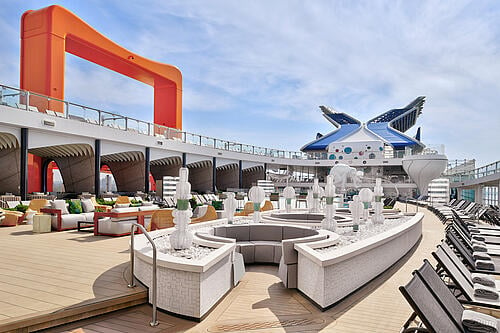 Captain's Club is Celebrity's loyalty program, and it offers excellent benefits to loyal cruisers. The program is free to join and consists of 6 tiers, each of which offer increasingly better benefits, including:
Preview (0 points)
: complimentary access to the Captain's Club loyalty desk and a Captain's Club newsletter
Classic (2-149 points)
: complimentary access to welcome event, exclusive onboard premium offers, 10% off wifi packages, 10% off drink packages, and one category upgrade through AquaClass
Select (150-299 points)
: discounted laundry services, 10% off drink packages 10% spa discount, and 25% off wifi packages
Elite (300-749 points)
: access to daily breakfast and evening cocktail hour, 30% off wifi packages, 15% off drink packages, complimentary access to Persian Garden on 1 port day, 1 complimentary bag of laundry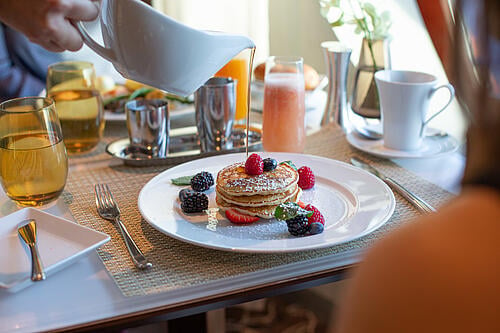 Elite Plus (750-2999 points)
: access to daily breakfast and evening cocktail hour, 15% off specialty dining, 15% spa discount, 35% off wifi packages, 20% off drink packages, and 2 complimentary bags of laundry
Zenith (3000+ points)
: complimentary 7-night cruise in veranda stateroom upon reaching Zenith, 25% off specialty dining, complimentary laundry, complimentary Premium Drink Package, complimentary premium wifi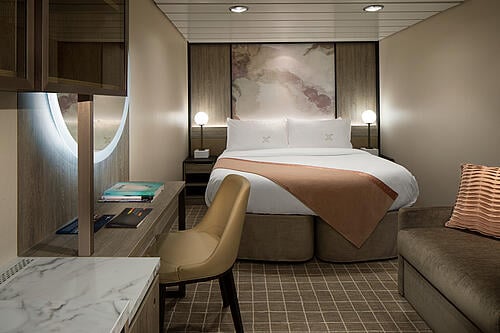 You can earn Captain's Club points in a variety of ways. Most points are earned on a daily basis onboard based on the type of stateroom you booked:
Aside from earning points during a cruise, Captain's Club members can earn points through Celebrity's Power Up Points program. This program allows members to earn points when not on a cruise ship by participating in online surveys and social media contests.
10 Power Up Points are equal to one Captain's Club point. Once registered for the Power Up Points program, Celebrity will send emails whenever new questionnaires or programs are available.
One benefit to take advantage of before planning a Celebrity cruise is to match your status in Royal Caribbean's Crown & Anchor Society with the Captain's Club. The Loyalty Match program allows you to match your Royal Caribbean status to Celebrity at no extra cost.
By matching your status, you can begin receiving coveted benefits of the Captain's Club on your first Celebrity sailing!
Here is the status match you can expect when linking your Crown & Anchor Society account with Celebrity Cruises: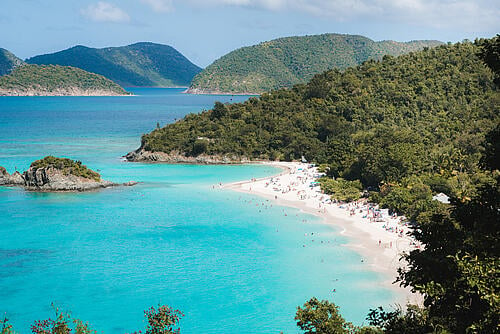 Celebrity Cruises offers itineraries around the world and to a far wider range of destinations compared to Royal Caribbean. In fact, you can embark a Celebrity cruise ship from over 25 ports around the world, from Valparaíso to Mumbai and everywhere in between.
Here is an overview of the destinations you can visit on a Celebrity cruise:
Caribbean cruises are, of course, a primary focus of Celebrity, and they offer year-round sailings to the Eastern, Western, and Southern Caribbean.
While Celebrity does not have its own private island in the Caribbean, itineraries may include a port stop to Royal Caribbean's private destination of Labadee, Haiti.
Interested in visiting Alaska? Celebrity offers Alaska cruises each summer season visiting the state's most scenic destinations including Hubbard Glacier, Juneau, and Skagway.
Related
: Alaska cruise guide
Cruises to Seattle depart from either Seattle, Washington or Vancouver, British Columbia. Cruise Tours are available to Alaska's interior, too, visiting destinations such as Denali National Park & Reserve and Talkeetna.
Each fall, cruises from the northeast are offered to New England and Canada. These itineraries visit both big cities and small towns, including Boston, Quebec City, and Charlottetown, and if you book an itinerary in October, the sailing will align perfectly with peak fall foliage.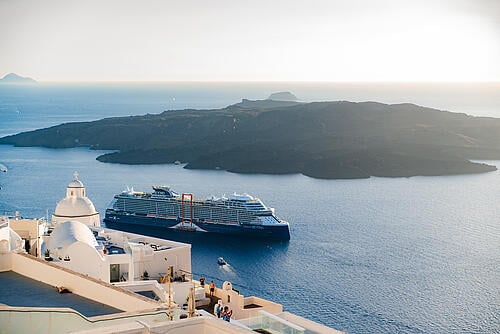 Celebrity offers European itineraries year-round, although the vast majority of cruises in Europe occur from April to October. In the winter months, 11 and 12-night itineraries from Barcelona visit Spain, Portugal, the Canary Islands, and Morocco. Itineraries to Egypt and Israel are also offered throughout the year.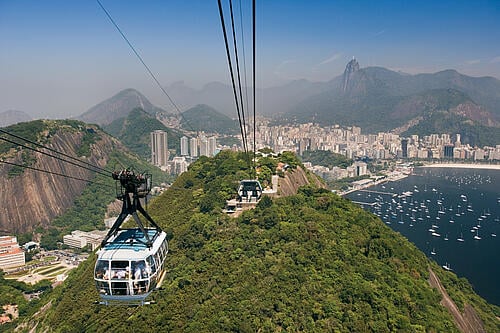 South America is a popular destination for Celebrity cruises, with itineraries visiting countries throughout the continent, including Argentina, Uruguay, Brazil, Peru, and Chile. Antarctica cruises are available, too, which include scenic cruising days off the continent's coast and port stops in Patagonia.
Expedition cruises are offered to the Galapagos on Celebrity's expedition ships: the Celebrity Flora (100 passengers), Celebrity Xpedition (48 passengers), and Celebrity Xploration (16 passengers).
In Asia, you'll find cruises to Japan, China, Thailand, Vietnam, India, Sri Lanka, Indonesia, and Malaysia, among other countries. Cruises are offered year-round with itineraries between 11 and 14 nights.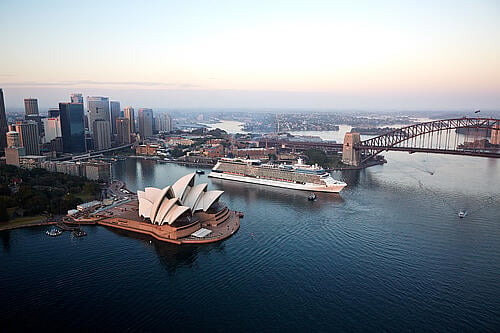 Celebrity's Australia cruise season runs from November to April each year, and itineraries are offered to Australia, New Zealand, and South Pacific islands.
Australia itineraries include visits to Tasmania, the Great Barrier Reef, and southern Australia.
New Zealand cruises include scenic cruising days of Milford, Doubtful, and Dusky Sounds along with port stops in towns such as Dunedin, Picton, and Christchurch.
South Pacific itineraries visit the breathtaking islands of French Polynesia, New Caledonia, Vanuatu, Fiji, Tonga, and Samoa.
View the discussion thread.
Have our travel agency partner get you a free quote for a Royal Caribbean cruise
Like what you see? With your support, we can create more exciting content and share with everyone!
Become an Insider
Started in 2010, Royal Caribbean Blog offers daily coverage of news and information related to the Royal Caribbean cruise line along with other relevant topics of cruising, such as entertainment, news, photo updates and more.
Our goal has been to provide our readers with expansive coverage of all aspects of the Royal Caribbean experience.
Whether you cruise multiple times per year or you're new to cruising, the goal of Royal Caribbean Blog is for it to be a useful resource for keeping up to date with what's new and exciting with Royal Caribbean.
Privacy Policy
© 2010–2023 Regal Sea Media LLC. All rights reserved.
The material on this site may not be reproduced, distributed, transmitted, cached, or otherwise used, except with the prior written permission of
Royal Caribbean Blog
.
source